Our Company
HostiMLoch is owned by Money Loch Limited. It is our mission to deliver excellence in all levels of services to our clients through the innovative use of global technology. We service clients at the highest level possible and accept nothing less. We work hard every day because we love what we do with a passion. We endeavour to build long term partnership with our clients and also provide our clients the best solution to their hosting needs.
The main mission of the Money Loch Limited is to make money work. Here in HostiMLoch we employ the same strategy by being very affordable and yet competitive with other hosting companies in the industry. We supply top of the range services at affordable prices. We make hosting work for you. Our services are not just about cost alone, we provide you with quality service at an affordable price.
HostiMLoch provides you tailored, custom-made and custom designed product and service that is unique to your own need and demands. It doesn't matter what the nature of your needs is for a fully dedicated server to a single email account, we have a solution. The very nature of HostiMLoch is our endless possibilities, so if you're unsure of your hosting requirements, please contact us for honest and impartial advice. Just let us know your needs and we will give you the fastest affordable hosting package.
Our Team
Here at HostiMLoch, we believe in unity and commitment. Having a solid team is the foundation of the exceptional customer service that we maintain. Redefining the ordinary team process, HostiMLoch creates a fun, friendly atmosphere to work in. Having the latest and greatest technology is important to any hosting service, but it's the stop-at-nothing work ethic of our staff that puts HostiMLoch above the rest. We rely on our strongly built team unity to serve our clients in the most thorough and fastest way possible.
Our Culture
Our team strives to deliver the best experience for all of our partners. Dedicated individuals will help you find the solution you need, and be there for you around-the-clock to support your needs
Our Brands
Our brand comes from the dedication found in our mother company where we ensure your experience is not just about spending, but giving you the best service at an affordable price, thereby saving you money. We want you to make a profit and enjoy your business as you as we take your stress with our fully managed service which will enable you to grow your business.
Legal Documents
Below is an outline of all legal documents that are agreed upon during use of HostiMLoch.com, Inc. services. These documents are available for review and reference should a client have any questions regarding HostiMLoch.com legal obligations.
Terms of Service
Our Terms of Service defines general rules that must be followed if you have a hosting account of any type with us, which does include dedicated hosting packages, web development services and the design of mobile apps.
Privacy Policy
Privacy is important to HostiMLoch. In our Privacy Policy we let you know what information we collect when you use our products and service, why we collect it, and how we safeguard it.
Acceptable Use Policy
Agreeing to our Acceptable Use Policy means that you understand that we do not allow any illegal content or usage associated with any account on our network. This section also covers backup guarantees and abuse and security issues.
Resource Abuse Policy
The Resource Abuse Policy ensures that our servers remain stable for all users and are free from abuse.
Service Level Agreement
The Service Level Agreement outlines our network connectivity guarantee, bandwidth policies, hardware service and replacement policies, and any limitations or restrictions that have not been discussed in the TOS or AUP.
Server Level Agreement - Backup Retention Policy
Addendum to the SLA above which covers backup retention and agreements thereof within. All policies of backup retention and the HostiMLoch and the Client's obligation of retaining and maintaining backups.
Service Level Agreement - Ticket Response Time
Addendum to the Service Level Agreement above which covers our proprietary response time guarantee.
Bandwidth Usage Policy
The Bandwidth Usage Policy clarifies how bandwidth billing works for dedicated and colocated servers at HostiMLoch, outlining the concept of 95th percentile billing.
DMCA Agreement
HostiMLoch.com takes infringement very seriously, if you believe your rights have been infringed, please review this policy and follow it accordingly.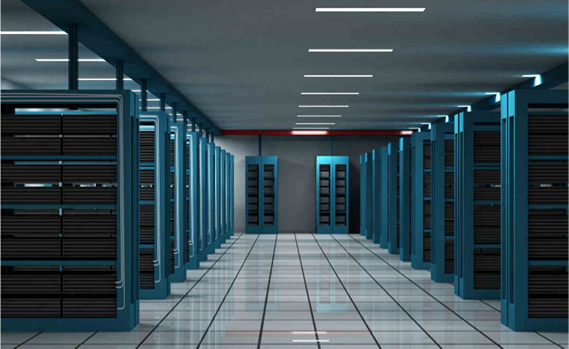 WHAT WE DO
HostiMloch offers the following services;
Web hosting
Domain registration
Domain transfer
Web design