Why register a domain name?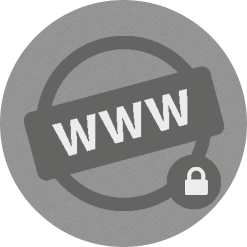 A domain name is the first impression that a customer gets of your business. A domain name is like an online brand. Your domain name will be a strong decision point for your customers as to whether they should take you seriously or not. If it is too long and complicated, the customer will already be declined. This can happen if your domain name is very long, includes hyphens, abbreviations, homonyms or complex words that the average person is not used to seeing. On the other hand, if your domain name is short, simple and to the point, your customer will not judge it negatively and already be inclined to visit your small business website. Ensure that you don't lose any customers or potential ones in such an early stage by not having an adequate domain name to represent your small business.
It should be short.
It should be memorable
Avoid hyphen or overcomplicated names.
Make it similar to your brand i.e Business Name or Company Name
Domain Privacy Protection Included for Free
When you register a domain name, the registration details are available to anyone who searches a public WHOIS database online? This can include your name, address, email and phone number. HostiMloch domain privacy will ensure that your private details are protected
Learn More
Select the hosting package that fits your needs
Web Hosting
Suitable for individual websites, blogs and small sites
Start at
£3.99/
mo*
Get Started!
Business Hosting
Suitable for SMEs, Large Businesses and Organizations
Start at
£5.99/
mo*
Get Started!
Reseller Hosting
Designed to assist you make money. You can host for your clients.
Start at
£19.99/
mo*
Get Started!
Powered by WHMCompleteSolution