HostiMloch - Add ons
Services
cPanel Licences
cPanel allows domain account owners to manage and monitor their web sites. Users can easily manage FTP, email accounts, subdomains, view site statistics and traffic, manage parked and addon domains, manage their files, generate backups, and the list continues.
After purchasing a cPanel license or a WHM license from HostiMLoch, you'll be able to manage your web hosting account or entire server easily and effectively.
Internal cPanel Licenses

External cPanel Licenses

For servers within our network:

For dedicated servers outside our network:

cPanel Version 11

£30.00/month

Purchase

1-10 Dedicated Licenses

£33.95/month

Purchase

11-19 Dedicated Licenses

£32.95/month

Purchase

20-49 Dedicated Licenses

£30.95/month

Purchase

50+ Dedicated Licenses
Disaster Recovery
Ensuring Your Data Is Safe.
It can be very lethal if your business does not have a disaster recovery plan. The businesses that survive and thrive have a response to disaster in place BEFORE it happens. HostiMLoch offers disaster recovery for EVERYONE. Whether you are hosting with HostiMLoch or not, host and backup your valuable data in any of our high security data centres around the world! Rest easy knowing your business is secure 24/7/365 thanks to HostiMLoch's talented disaster recovery technicians.
Disaster Recovery Catered to Your Specific Needs
HostiMLoch's data recovery plans are completely customisable. Contact us now to get started on protecting your data! Let HostiMLoch come up with a solution for your disaster recovery needs. Maybe you want to have your data in a secure data centre in the case of a natural or man made disaster at your business. Maybe you want HostiMLoch to perform backups every night with no stress or hassle on your part. Everyone's needs are different, but the goal is the same: being ready when downtime occurs.
It is essential to ensure that the data you have on your server or computer is constantly backed up to a secure location in the event of hardware failure, data corruption, or human error. Make sure your data is safe and on a redundant file system at any of HostiMLoch's facilities located in the United States, Brazil, Mexico, United Kingdom, Colombia, and India.
Contact us to create a customizable plan for your future.
Account Migration Service
It can be very stressful and time consuming switching providers, this is why HostiMLoch deals with your migration for you, and it is free with our Fully Managed Data Migration Service. Let our team of experts fully handle your migration from your current host to your new customisable HostiMLoch server.
Once you have an active package on HostiMLoch's infrastructure, open a transfer request and speak directly to a transfer team member to create your customised plan so that our team can begin your migration with as little delay as possible.
To ensure the smoothest transition, we'll inform you every step of the way, from start to completion, as well as a follow-up to confirm a successful transfer. If you have root access to your previous account (VPS or Dedicated Server), we can forward the DNS to minimise DNS propagation time once you update your nameservers. We will forward the DNS for all of the accounts in this transfer upon request. Please note that if you have a HostiMLoch shared account, we will need to terminate the account to transfer the new account in. This includes all emails and uploaded files.
For a successful transfer, your current hosting environment only needs to meet the following:
Valid cPanel license on source server.
Valid username and password to all hosted accounts being migrated and/or root access to the source server.
Adequate free space for the needed backup creation (in some cases this may require between two and three times the size of the total disk space your accounts are currently using).
Transferring data can be complicated, but HostiMLoch makes it simple for you and your clients. Whether you're running a single shared account, a medium sized reseller account, or multiple dedicated servers, we can handle any request with ease and affordability.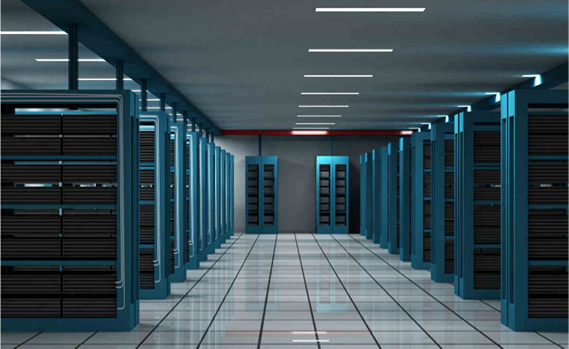 WHAT WE DO
HostiMloch offers the following services;
Web hosting
Domain registration
Domain transfer
Web design
Powered by WHMCompleteSolution