Please select your prefered plan
With reseller package, you can host unlimited websites for your clients and keep all the profit.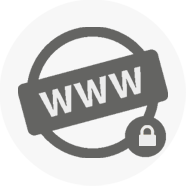 FREE! Domain Transfer
Transfer your domain names to HostiMloch to take advantage of great prices, advanced features and the technology of an award-winning web hosting company. HostiMloch's solid reputation lies on offering the most competitive domain name prices and providing our customers with excellent facilities.
Why register with HostiMloch?
Domain Forwarding
We provide domain forwarding to a host of your choice
Privacy Protection
We ensure your online privacy is protected
Free Email Account
we will give you free email accounts with your domain
DNS Management
You will be able to manage your Domain Name System
Domain Renewals
We will inform you long before your domain expires
Theft Protection
We will advice you when your domain has expired to prevent theft
WHY CHOOSE US?
HostiMloch is designed to provide you with the best and high quality hosting plans and domain registration
24/7 support
Most up to date cpanel
Cost effective
Powered by WHMCompleteSolution